World's finest knitwear, made in Scotland
We champion the dignity of craft, and the return to an older philosophy of garment making which puts quality above all else.
Partnering with master knitters from Scotland renowned for setting the world's highest standards, we design knitwear that combine a modern aesthetic with heirloom quality.
Quality that gets better with age and sees you through decades of wear - common in a bygone era, though rare today. 
Find out more about what makes our knitwear the world's best here.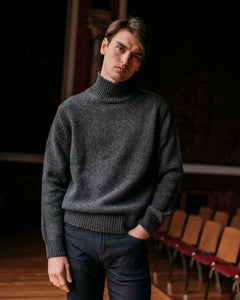 AW23 NEW IN
Drawing on the inspiration of popular winter sports skiing, rugby and sailing, our AW23 Collection features a modern take on retro pieces that were iconic to the sport: alpine half zips and chalet cable sweaters, naval captain's funnel neck and new submariner rollnecks, and a rugby shawl sweater. Made in Scotland.
Discover here:
View
"Certainly, if you're looking for investment-grade quality, Colhay's knits are superb." - Robb Report
The Black Edit
Black exudes elegance and gives you a unique voice without needing to be garish.
Discover our range of knitwear in black.
View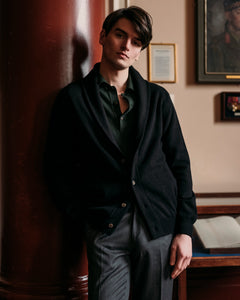 "Colhay's has gone to great lengths to ensure that every step of its production upholds the manufacturing calibre that it has been founded upon. It even lists the provenance of much of its yarn online - a refreshing approach in an industry that is often hazy on details." - Brummell Magazine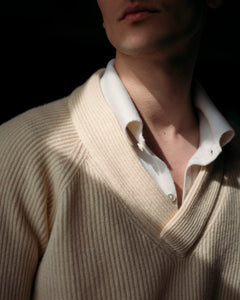 Transitional Weather Knitwear
Autumn is notoriously difficult to dress for when the sunshine promises warmth but the temperature often gets chilly and changeable.
Discover our collection of cashmere linen, cashmere silk, cashmere cotton and extrafine merino knitwear designed specifically for transitional weather.
View
"Over at Colhay's, you can find a really chunky, super-fine lambswool rib-stitch model [of the shawl collar cardigan] that comes in a variety of colours, and a cashmere version in navy, ecru and olive. These are definitely more jacket - or even coat - than knitwear." - The Times
Cashmere Silk Collection
Our cashmere silk garments combine the finest of Italian and Scottish knitwear craftsmanship, with its yarn spun by Cariaggi in Italy (giving it a breathable lightness) and knitted in the Scottish Borders densely for robustness and longevity.
They have an unimaginably soft and "melt in your hand" texture unlike anything you would have felt - the result of the marriage between the softness of cashmere with the airy lightness of silk.
Discover more:
View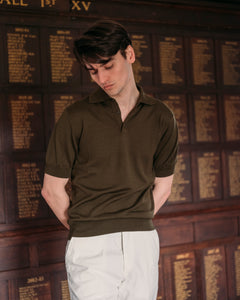 "Colhays, with their Scottish knitted garments, are at the forefront of the kind of quality we want to see more of." - Plaza Uomo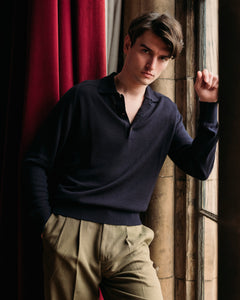 Extrafine Merino Collection
Crafted in Scotland, using the world's softest extrafine merino yarns from world renowned Italian mill Zegna Baruffa's prestigious Cashwool® collection - known as the world's pre-eminent merino wool.
Our extrafine merino garments have the unique quality of being light, breathable and soft (characteristic of knitwear made with Italian yarn), but has a robustness that comes with having been knitted in Scotland and washed in Scottish water, with all its unique minerals that strengthen the knitwear, making it last decades.
Discover more:
View
"The brand, its product and presentation, are executed very well. The knitwear is great, the taste level spot on, and the information well done. Those things mean that this could become a reliable place for a Permanent Style reader to consistently get their quality knitwear" - Permanent Style
Cashmere Linen Collection
Made in Scotland, using a blend that combines cashmere with another luxury summer fibre, linen, our collection of cashmere linen knitwear achieves the best of both worlds - the cosy softness of cashmere with the light, breathable and supremely comfortable hand feel of linen - perfect for those who prefer lighter and more open knitwear, or for transitional seasons.
Discover more:
View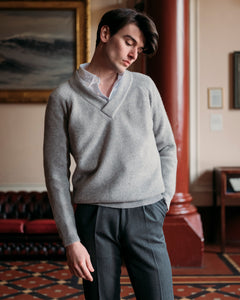 "I've always been drawn to companies that make traditional men's style feel relevant in today's age. Colhay's is reframing Scottish knitwear without diluting what makes these sweaters so great in the first place." - Die, workwear!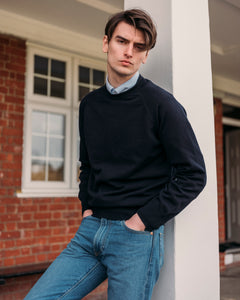 Cashmere Cotton Collection
Our cashmere cotton collection contains the luxury version of two iconic styles that are best considered "activewear" of the past - the Breton Stripe sweater first worn by French naval forces in the 19th century, and the collegiate sweatshirt, adopted by college American footballers since the 1920s.
By making these in Scotland using a cashmere cotton yarn with a generous amount of cashmere at 47%, the result are heirloom garments that have the supreme softness of cashmere, whilst retaining the sporty resilience and durability of cotton.
Discover more:
View